Shed Plans: Simple to Follow Guides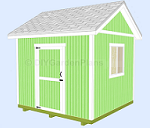 Our shed plans are designed to be easy to follow by anyone, in other words no blueprint reading experience necessary. Browse the sample pages and see how detailed and simple to follow these building guides are. If you are a first time builder trying to figure out how to build a shed, you're in the right place!
These sheds can be used for storage, in the garden, or to store tools. They can be downloaded in PDF, saved to your computer, and be printed out when you need to build.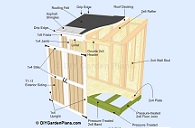 Lean To Shed
This shed design can be used to put against a house or fence. Great design if you have limited space. | 4x8 |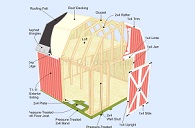 Gambrel Shed
No area goes to waste with this design. This shed includes a loft. | 10x10 | 10x12 | 12x10 | 12x12 |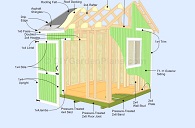 Gable Shed
This design is the most popular. Blends well with any landscape. | 8x8 | 8x10 | 10x8 | 10x10 | 12x10 |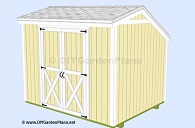 Saltbox Shed
The saltbox shed has a unique and attractive roof design. | 10x8 |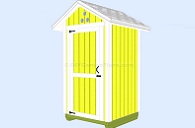 Garden Tool Shed
This small shed is great for storing garden tools. |
4x4
|
Before You Begin Building
The longer we live in our homes, the more stuff we gather. We can never have enough storage space to keep our stuff organized.
Having a separate outbuilding is the best solution to store garden tools, lawnmowers, ladders, bicycles, and all the other stuff we cram into the garage.
Before you begin building find out:
Is a building permit required?
Are there any restrictions from the building department, zoning board, or homeowner's association?
How far from the property line, house, buildings, must the shed be built?
What size are you allowed to build?
What design is right for you?
What size is right for you?
You may also like: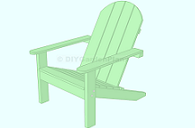 Adirondack Chair
Easy-to build adirondack chair. A pair of these outdoor chairs can be built in just one weekend.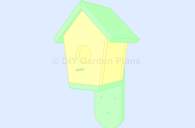 Bluebird House
Step-by-step detailed plans for a bluebird house...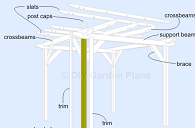 DIY Pergola Guide
See the complete plans to build this garden pergola. PDF download is also....