You may also like: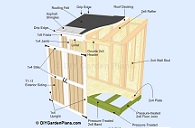 Lean To Shed
This shed design can be used to put against a house or fence. Great design if you have limited space. | 4x8 |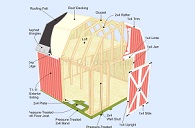 Gambrel Shed
No area goes to waste with this design. This shed includes a loft. | 10x10 | 10x12 | 12x10 | 12x12 |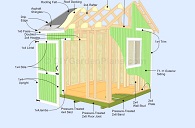 Gable Shed
This design is the most popular. Blends well with any landscape. | 8x8 | 8x10 | 10x8 | 10x10 | 12x10 |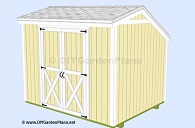 Saltbox Shed
The saltbox shed has a unique and attractive roof design. | 10x8 |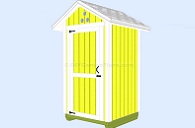 Garden Tool Shed
This small shed is great for storing garden tools. |
4x4
|
---
DIY Gable Shed : Page 1
10'x10' Sample Plans
The information to build this 10x10 gable shed is free. All the details, material list, shopping list, can be seen for free by clicking on the pages. The guides can be downloaded (PDF) and saved to your computer for a small fee.
These plans are for a 10'x10' gable shed. This is a very popular design as it easily blends in with most homes. This shed can be used for storage or in the garden. Complete step-by-step simple and detailed instructions.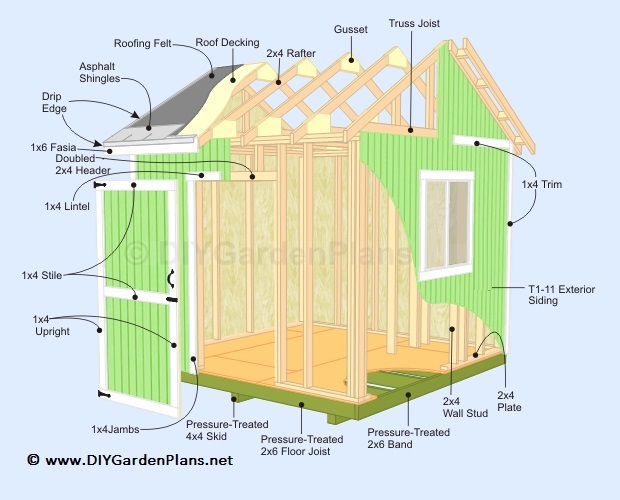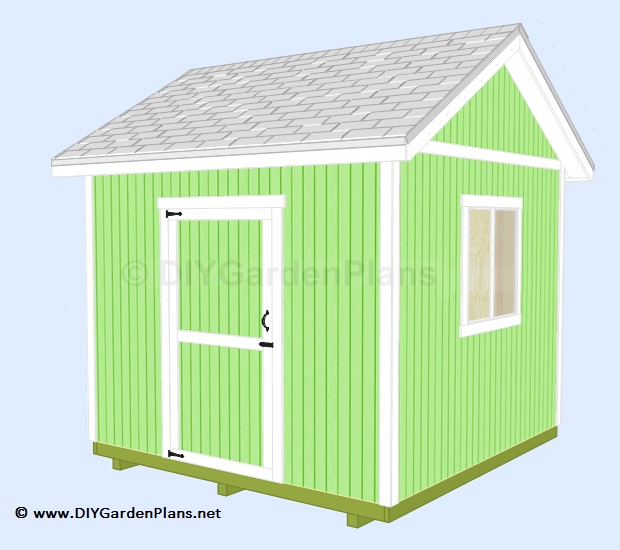 Click on the pages below to see how to build this shed. Instructions for the floor, walls, roof, door, and window included. Easy-to-build shed, see the pages below for the material list and instructions.
---
Gable Shed: Page: 1 2 3 4 5 6 7 8 9 10 >>
---

Material Shopping List