Bird House Plans: DIY Bluebird House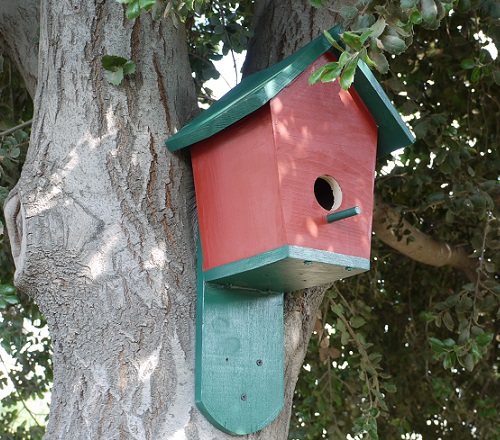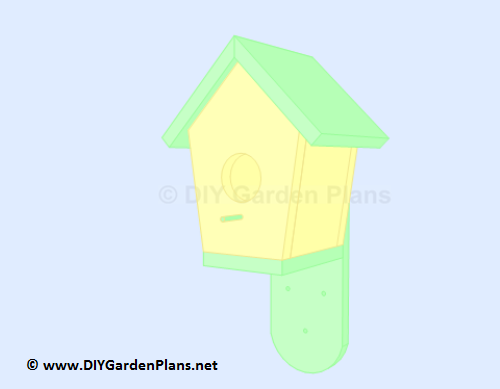 Bluebird House: Material List
| | | |
| --- | --- | --- |
| Disc. | Qty. | Size |
| 3/4″ -A- BOTTOM (cedar, pine, redwood) | 1 | 5″x6 1/2″ |
| 3/4″ -B- FRONT/BACK (cedar, pine, redwood) | 2 | 7″x10″ |
| 3/4″ -C- SIDES (cedar, pine, redwood) | 2 | 5″x6 3/8″ |
| 3/4″ -D- MOUNTING BOARD (cedar, pine, redwood) | 1 | 5″x18″ |
| 3/4″ -E- TOP (cedar, pine, redwood) | 2 | 7″x7 3/4″ |
| HARDWARE | | |
| 1 1/4″ finishing nails | | |
| 1 1/4″ wood screws | | |
| wood glue or construction adhesive | | |
| 1/4″ dowel (optional) | | |
| paint (optional) | | |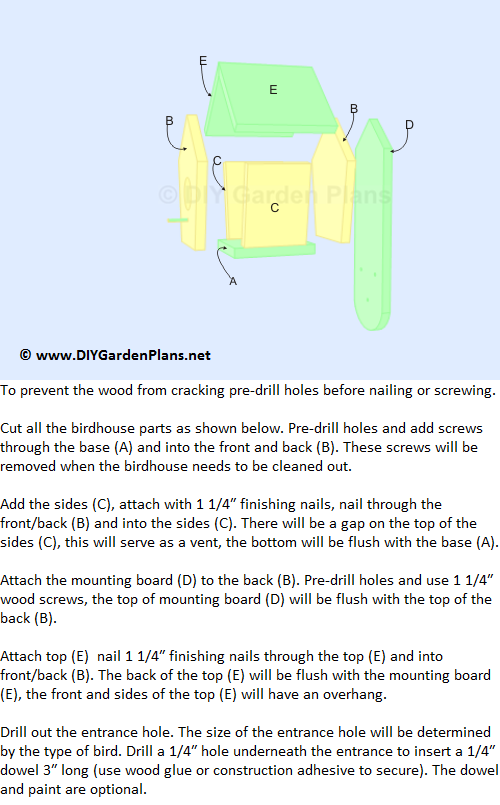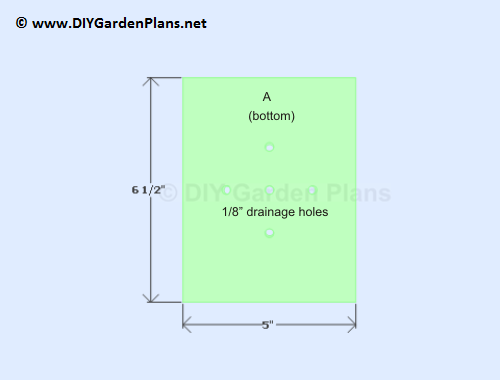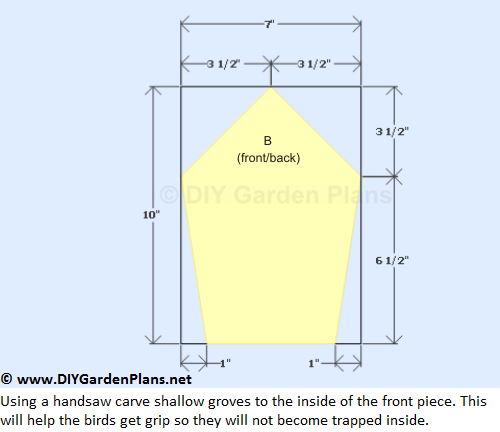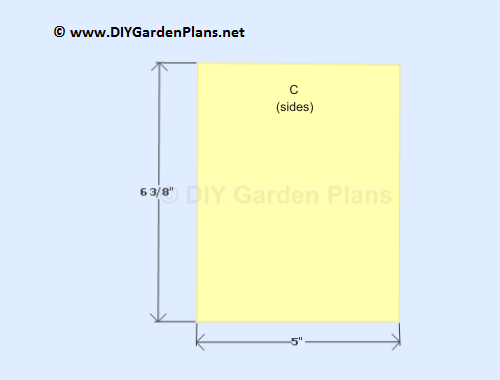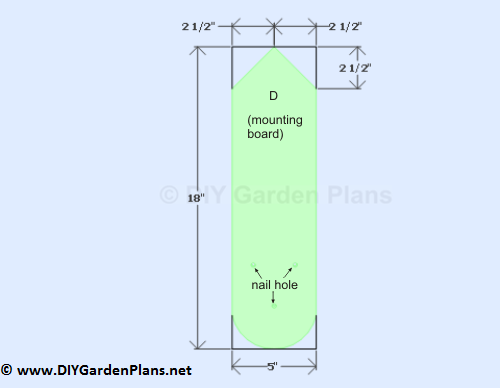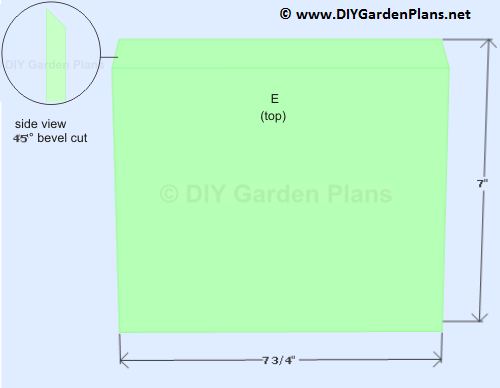 Type:

Size

Width X Depth:

Price:

File: PDF
Size: 292 KB

Free
You may also like: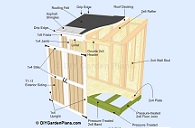 DIY Lean To Shed
This shed design can be used to put against a house or fence. Great design if you have limited space. | 4x8 |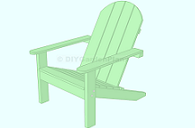 DIY Adirondack Chair
Easy-to build adirondack chair. A pair of these outdoor chairs can be built in just one weekend.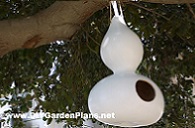 How to Make a Gourd Bird House
Dried bottle gourds are the ideal homes for birds. They have an interesting...